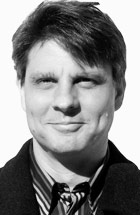 Zoltan E. Pali, FAIA
Studio Pali Fekete architects (SPF:a)

Bringing rigid modernist principles to life with sensual materiality, Studio Pali Fekete architects (www.spfa.com) has won the respect and admiration of architectural aficionados regionally and abroad.  With dozens of AIA national, local, and regional awards to their credit, they have been highly-respected contributors to the Los Angeles design scene since the studio's founding in 1990.  In addition to the SPF:a's many decorated residential projects, such as the Oshry Residence – House of the Year in Architect Magazine; Brosmith Residence – CCAIA Merit Award; Beuth Residence – CCAIA, AIA|LA and LABC awards, SPF:a won the AIA Presidential Award for its Executive Architecture work on the Getty Villa Museum, won a Historic Preservation Award for its work on the Hollywood Pantages Theater, and has won an AIA Next LA Award for its design of the future Wallis Annenberg Center for the Performing Arts in Beverly Hills.  The studio works on select multi-family projects where a developer's vision for quality and architectural interest meshes with its own.